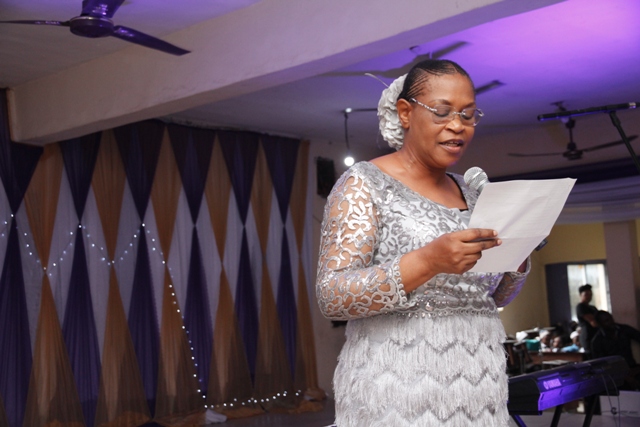 WELCOME SPEECH BY MRS STELLA JOHN BENNIBOR, CHIEF EXECUTIVE OFFICER OF NEW TOTAL CHILD ACADEMY GLOBAL ON THE OCCASION OF THE SCHOOL'S 21ST GRADUATION/ MATRICULATION/END OF SESSION/ EXHIBITION CEREMONY ON FRIDAY 26TH JULY, 2019 AT THE SCHOOL AUDITORIUM, YENAGOA
The Director of the School,
Honoured Guests,
Your Royal Highnesses,
My Seasoned Facilitators and Non Teaching Staff Members,
All Parents Here Present,
Graduands and Other Learners,
Ladies and Gentlemen,
A thank you note to all my fantastic NTCA parents and all invited Guests.
Hello Everyone!
Thank you so much for coming. We are so excited about today, aren't we boys and girls?
Today is a very special day. Today we celebrate your children, our children for their lives and outstanding performances.
When most of them started pre-school, there was so much separation anxiety especially from you our dear parents, and also for the children. But you trusted and entrusted them to us. The time in the school was a period of building trust with the children and with you. It was a time of building relationships together and creating strong team with one shared goal - providing your children with what they need to develop and grow as proper children. The trust was built and teams created.
We moved through the year as a team, as a family, growing and learning and building a foundation your children will forever cherish; for they will not forget that character counts in all they will do in life. They will not forget Packaged Accelerated Christian Education (PACE) which propelled them to study ahead unsupervised but remotely controlled. Our children will grow to cherish the bonding in the love of Christ which has been so lavishly demonstrated to them. The E-learning experiences have made them fit properly with the rest of their counterparts all over the globe. The entrepreneurial skills acquired make them not only skillful but employable. The seminar presentations have prepared them well in researches and higher academic studies. Our co-curricular activities have given them opportunities to maximize their potentials outside the classroom. And as our motto states - we are indeed complete in Him.
Over these years, we have built team spirit in them through class group projects and activities. They have been properly exposed to leadership skills. The spirit of independence and self confidence which will help them to stand out in all they do has been built in them. We have inculcated in them the fear of God and the Spirit of Christ which is the bedrock of our belief system in New Total Child Academy. The Bible, the written word of God is integrated in all we do in NTCA.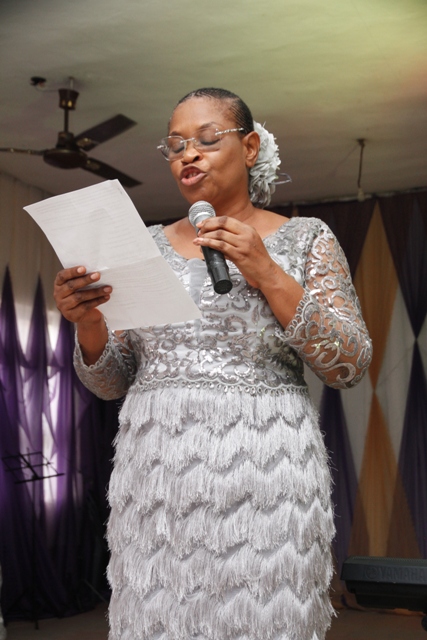 My dear Parents, you have entrusted the most important thing in your lives to us – your children, and we cannot tell you how much we appreciate that trust.
We thank you for sharing your children with us. We thank you for allowing us to be part of your family during this time. We appreciate the outstanding sacrifices you make always. And now it is the end of the session. It is time for our children to move on to the next level in life and to the next class. Some are graduating, while most are matriculating to the next level. Congratulations to you all.
Now, guess what? It is us the teachers who are now having separation anxiety and I thank the teachers today. Thank you for your dedication and selfless service to our children, parents and NTCA. Thank you for your thoughtful planning and time invested in the life of each of these learners.
There is a poem written by Forest Witcraft that talks about teachers and it definitely applies to us teachers and volunteers today:
Hundred years from now
It won't matter
What kind of car I drove
What kind of house I lived in
How much money I had in the bank
Nor what my clothes looked like.
But
The world may be a little better because
I was important in the life of a child.
You were important to each of these learners. Thank you.
I am proud of all my learners both those who are graduating and those matriculating. I have watched you enthusiastically come to school under the rain, wading through waters and looking forward to learn each day.
You have built friendship and in the process life long skills which must be allowed to flourish. All of these and much more will help you build a better tomorrow for yourselves; a better community and nation which we will be proud of. Having done all of these, please STAND OUT, holding unto our Solid Rock.
Looking ahead, our children are very well equipped to take on the next part of their educational lives. They have strong foundation and we feel very confident that we have given them a great start in life. They have also learned many priceless lessons.
So my dear children, please take on challenges; be loving; love learning; be part of the community; laugh and be all God has created you to be.
Your future is bright in spite of all odds.
God bless you richly.
Your Fellow Lives Builder,
Stella John Bennibor
CEO, NTCA
Categories: None